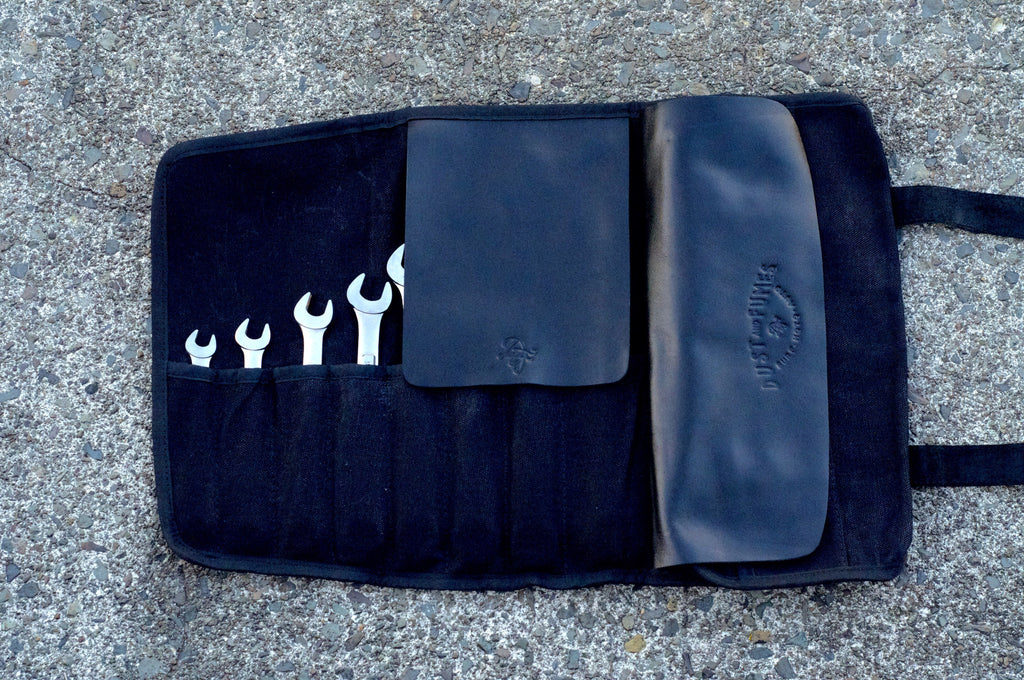 Tool Roll Bag
Roll bag made with waxed canvas and leather.  Black on black.
Perfect for organizing and storing your tools on the go.  
Comes in especially handy when you have to work on your motorcycle roadside.  
Rolls up for easy packing while traveling, and lays flat for easy access when you need it.