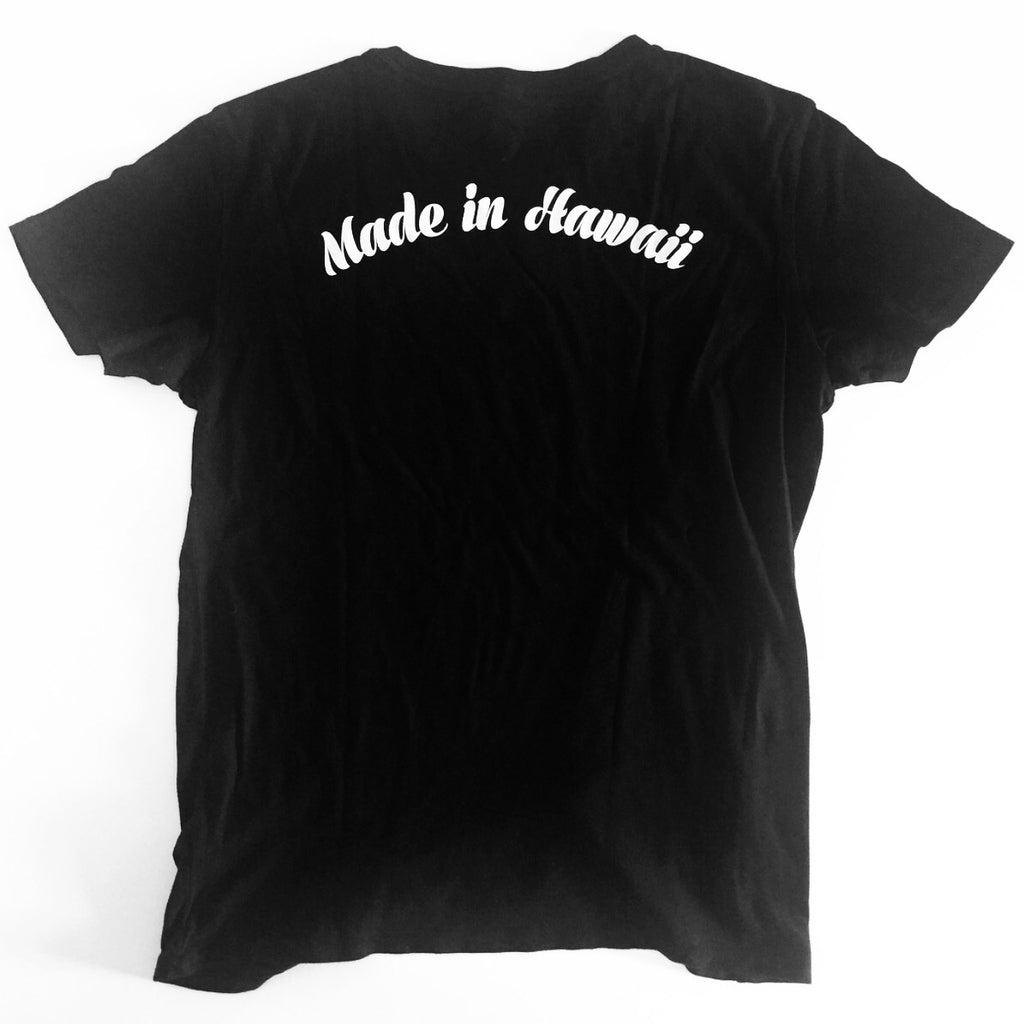 Made in Hawaii - Tee
"Made in Hawaii" 
We are proud to make things in Hawaii (often causing dust and fumes, and ourselves also are made in Hawaii
Wheather you support made in Hawaii goods, or you, yourself are "made in Hawaii" (conceived or born in Hawaii), or Hawaii has contributed to and made you who you are, the Made in Hawaii tee has multiple meanings.
Wear our super soft, slim cut, black unisex (men's) t-shirt with pride for our islands. It has a worm in vintage feel, just like you.
Dust & Fumes signature logo on front left chest
Made in Hawaii graphic across upper back
Very limited run