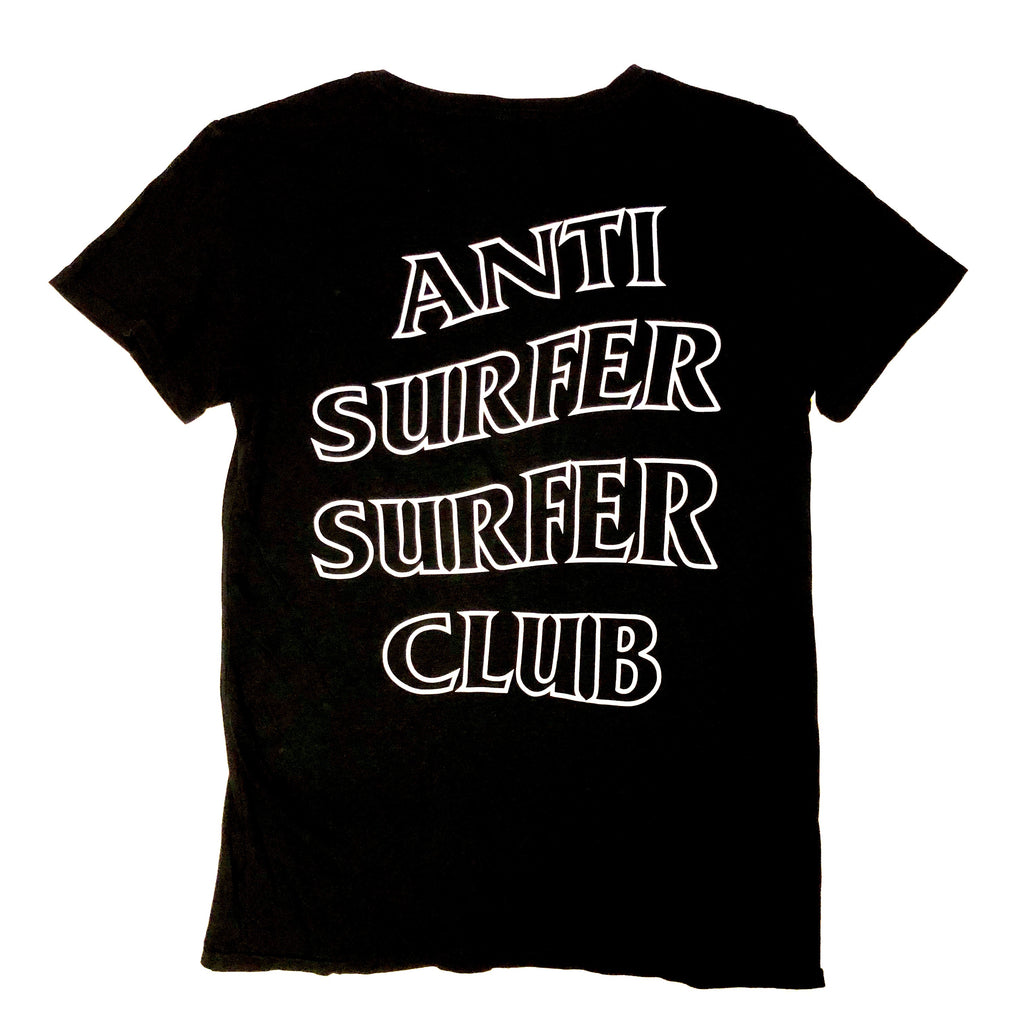 Anti Surfer Surfer Club Outline - Tee
"Anti Surfer Surfer Club" 
I guess, since we surf, people label us as surfers, but we are so much more than that.
We like to surf, but don't necessarily like to be labeled a "surfer".
Surfing is just something we like to do, but we also have other interests.
Wheather you identify as a surfer, or don't consider yourself just a surfer, wear our limited run tee to show the world how you feel about the sometimes pigeon holding term "surfer." 
Being a "surfer" has multiple meanings to so many different people.  We're all unique, but our love of surfing is what we have in common.
Be a part of our Anti Surfer Surfer Club.
Super soft, 100% cotton, slim cut with fashion neckline (neckline slightly widened out), black unisex (men's) t-shirt. It has a worn-in vintage soft-hand feel, just like you.
 Very limited run
Printed in Hawaii